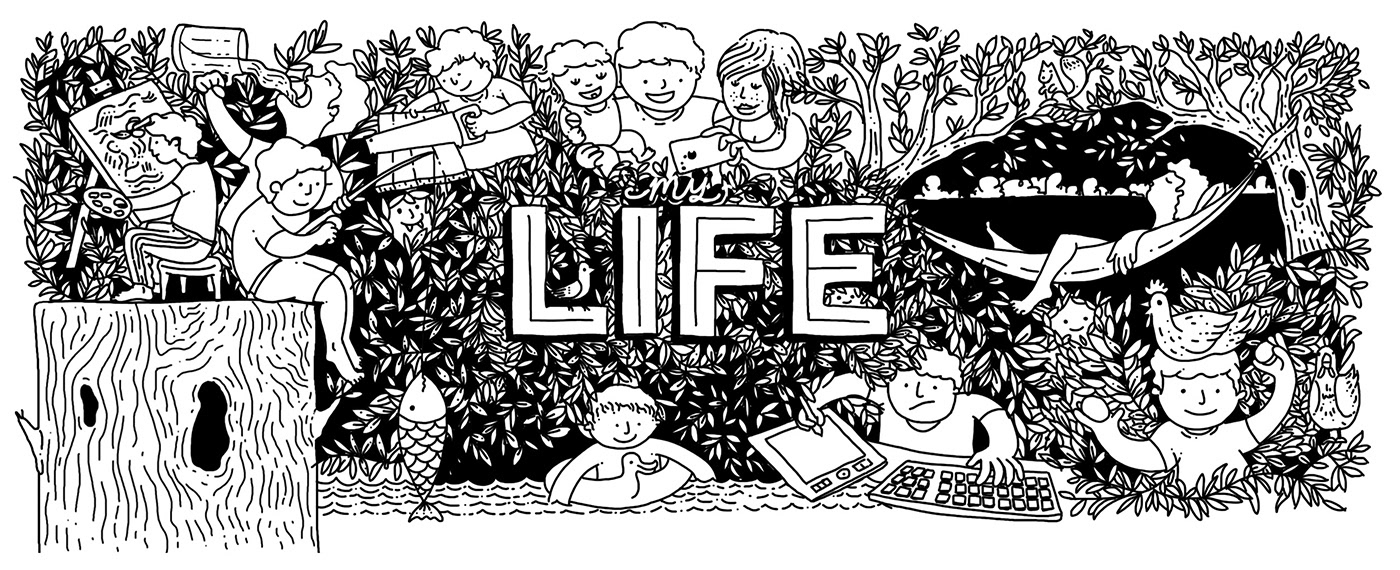 Hi, my name is Kürsat Ünsal.
Having graduated from Marmara University Fine Arts Faculty in 2006, I worked as art director at magazines with wide circulation such as Business Week, Time Out Istanbul, Travel and Leisure.
In 2009, continued my career at advertising sector, working at Art Grup and then DDA advertising agencies. Within this period, I worked with the leading brands of Turkey. In 2014 resigned from my job and then left my home city
in order to realize my potential and have my favourit
e job according to my wishes. Settled in Bodrum with my wife and focused on illustration career.  In the meantime got involved in several projects I enjoyed whether at home or abroad and continued to take part. Currently I live in Bodrum with my wife Cana and my daughters Mevsim & Esen.
Please feel free to contact me any anytime.
kursatunsal@gmail.com or you can fill the form.
​​​​​​​